The Eugènia Balcells Foundation is willing to celebrate 2019, the UN proclaimed International Year of the Periodic Table, submitting the mural HOMAGE TO THE ELEMENTS (Eugènia Balcells, 2009) for consideration by Museums, Art Collectors, Scientific Research Centers, Universities, Colleges and Schools.
HOMAGE TO THE ELEMENTS, a mural included in the exhibition LIGHT YEARS, celebrates simultaneously the inner power of light and the priceless treasure of human enlightenment. We believe that no other image has the symbolic character of unity in diversity that is contained in this mural. That is why we would very much like to see it installed in the most prestigious cultural and educational centers as well as in any school of the world where children learn what the world is about and how to find their place in it.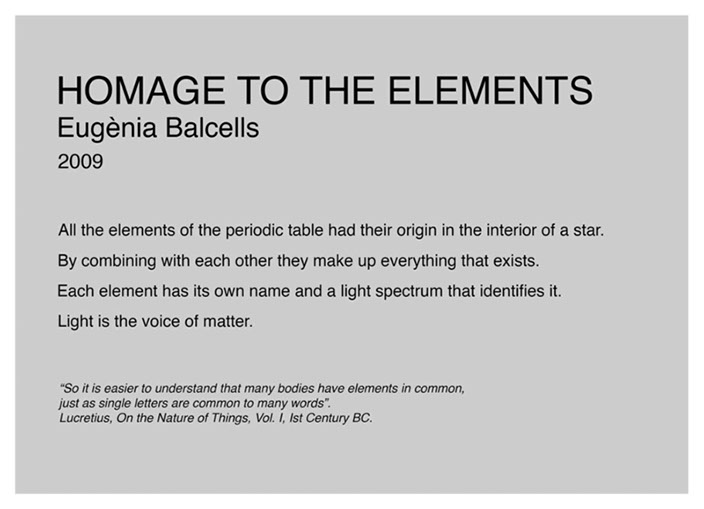 Please, find attached the complete information about the mural and the artist, Eugènia Balcells, that has created it.
Do not hesitate to share it with people and/or institutions that could be willing to be part of this project.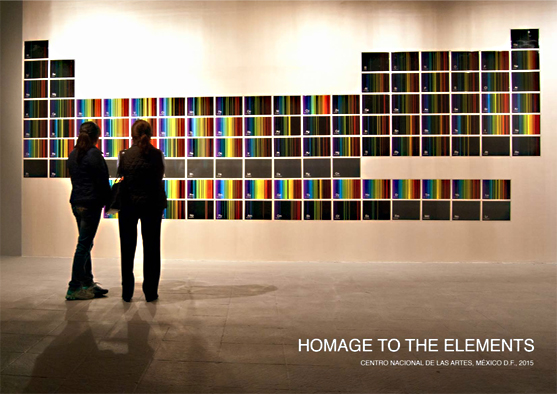 More info:
universoeugeniabalcells.com
eugeniabalcells.com
araahoranow.blogspot.com.es